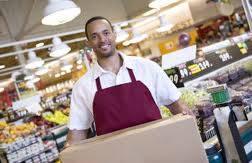 Every so often we think it is a good idea to talk about what may be happening regarding Albuquerque
business insurance
, personal insurance and risk management. We review many different insurance publications, insurance company bulletns and other professional's opinions, to analyze these trends.
We hope you will consider these as part of your personal and
business insurance
review process.Insurance and risk management trends to watch for in 2015:
With the recent breach, cyber liability is a hot issue. More firms are buying cyber coverage. Cyber threat is a hot, high profile issue these days throughout business and the insurance industry. The threat is real and the economic exposure potentially catastrophic. Basically, a company is liable for any damage, real or possible, caused by computer-based theft or vandalism. If attacked, a business is legally responsible for notification (ongoing communications with every individual whose records were possibly compromised) and it is liable in any legal action regarding identity theft.
There are more insurers entering the marketplace. While this can be a good thing, some of these insurers are not financially strong, which might lead to issues at a later date. We always recommend using stable and financially strong insurers.
Increased reliance on technology will lead to better run insurers and stable premiums. The development of advanced loss control analytic tools will revitalize insurers focus on claim reduction, and potentially lead to increased investments in loss control.
Term life insurance continues to be very competitive. This will continue to allow more and more people to have an interest in life insurance.
Mobile applications are one of the fastest growing areas of insurance. People are managing their insurance on-line, including premium payments.
Health insurance will cost more for most of Americans.
Healthcare reform will continue to evolve, into what we really don't know.
abqinsuranceagency.com