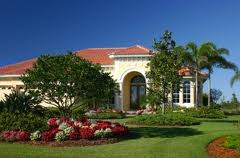 How To Save On Your Albuquerque Homeowner's Insurance
Albuquerque
homeowner's insurance
typically covers you against fire, theft and other damage to your home and personal property.
Homeowner's insurance
also covers your liability in case someone gets inured on your property. Everyone likes to save money on their homeowner's insurance. But many people assume that saving money equals less coverage. That is not so. Here are some simple things that you can do to save money on your homeowner's insurance without compromising coverage.
Homeowners insurance Savings
Stop smoking. There are over 8,000 smoking related fires every year in the U.S.
Fix the plumbing, roof, or wiring. If you live in an older home, updating these items can reduce your premiums and improve the value of your home.
Do not put in that pool. Having a pool can be fun, but it increases your personal liability and homeowner's premiums.
Install a home security system. Home security systems can reduce your premiums and add value to your home.
Increase your deductible. Did you know most people never have a homeowner's insurance claim? Why not increase your deductible and save money!
Let us shop the market for you. We have access to many markets that can offer competitive homeowner's insurance premiums.
Many insurers give locality discounts.