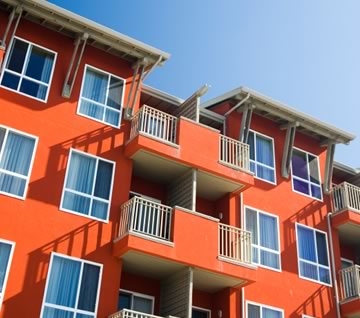 The business of managing and owning
apartment
buildings in
Albuquerque
can create wealth for those involved, but it can also create risks that could impact earning, growth and profits. We understand there are many issues to be aware of when it comes to owning and managing apartments, but here are a few issues that we have found to be difficult to manage.
Having the Proper
Albuquerque
Commercial Insurance
Apartment managers
should have commercial insurance that includes property, commercial liability, tenant discrimination, directors and officers, loss of rents and commercial auto. Many things can go wrong in apartment buildings, such as slip and fall injuries, faulty wiring damaging a tenant's possessions, fire, and vandalism.
Screen Tenants
Don't rent to anyone before checking his or her credit history, references, and background. Failure to do due diligence could place you and your tenants as risk, thus increasing your liability.
Maintain Security Equipment
It is always a good idea to make sure all security equipment and detectors are in good working order. We recommend that management complete a monthly safety check on the following items:
Exterior lighting
Railings and stairs
Exit signs
Gates and fencing
Playground equipment
Pools
Fire alarms
Change batteries in smoke alarms twice a year, or as soon as the alarm chirps to warn that the battery is low. Make sure you communicate with tenants about replacement, and offer help if requested.
Make Repairs
It is very important to stay on top of all repairs and maintenance. If repairs are not made in a timely manor, tenants may have the right to withhold rent.
Maintain Accurate Records
Having well maintained records can be very valuable for tax purposes, liability issues, insurance administration and more.
Route 66 Insurance is a full service Independent Insurance Agency. With over 23 years of experience in the insurance industry we are the company you can trust. If you need home, auto, renters, boat, RV, life, health, commercial, bond insurance, or annuities, we are the name you can trust. Whether you have the ideal history, preferred companies desire, or a not so perfect history, we find the right coverage, with the best company, at the best rate for you.